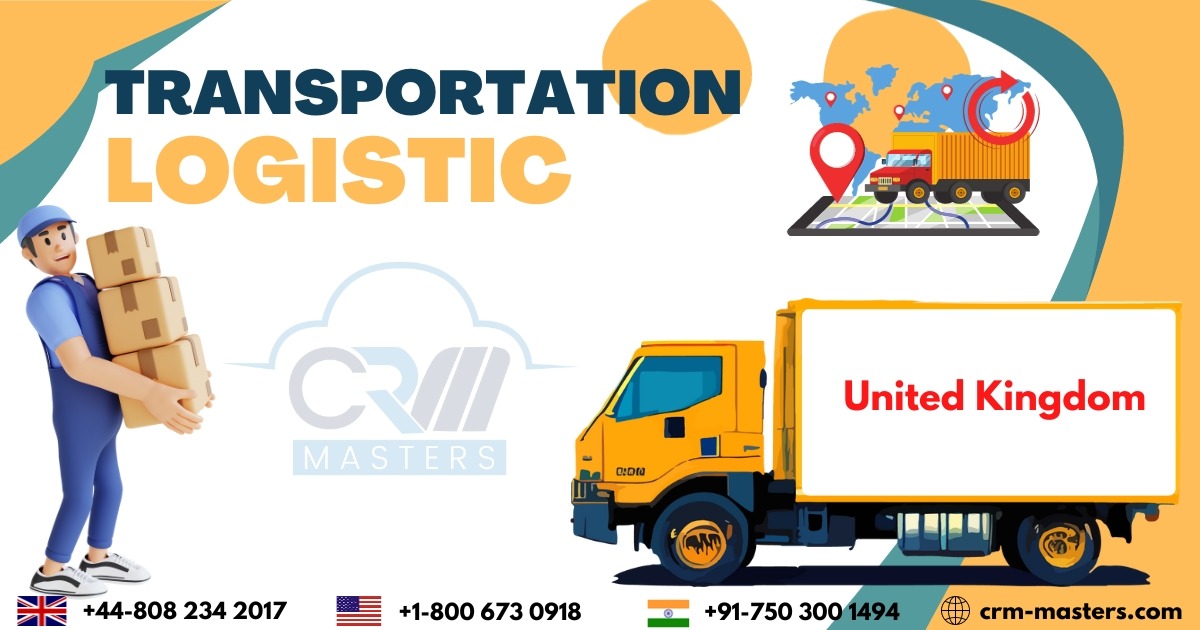 September 15, 2023

CRM-Masters

0
Case Study For Transportation & Logistics Company In UK
B2B (Business to Business)
Zoho Desk, Zoho CRM, Zoho Creator, PHP, Flutter, Zoho Sales IQ, Xero
They have been a highly respected and specialized company in Northwich Cheshire since 1871. They provide relocation, removal, moving, and delivering turnkey solutions to individuals and businesses. They offer services like furniture installation, asset recycling, and remanufacturing.
With a wealth of experience in the Industry, they have built a strong reputation for delivering exceptional service and ensuring a seamless transition for clients. As the demand for their services grew, they recognized the need to optimize their operations and improve their efficiency.
Before engaging, they relied on manual processes and disparate systems to manage their relocation projects. This approach resulted in several challenges, including delays in response times, limited visibility into project status, and difficulties in coordinating resources effectively. They sought a comprehensive solution that would streamline their operations, enhance customer satisfaction, and ultimately position them as a market leader.
Understanding the critical importance of a well-executed relocation and moving process, CRM Master's Infotech helps them to implement Zoho, Flutter, and PHP to improve their overall strategy.
Before implementing Zoho CRM, they faced many challenges:
The company faces challenges with image compression from one app to other apps, as it takes time and often results in the loss of image quality.
The company required an efficient job planner system to review and optimize operational productivity and efficient resource allocation for their business/services.
They need proper mobile app development to manage –
Asset Management

Warehouse Management

Delivery Process/ Operation Management

Inhouse Team Management.

Created a one-stop solution for all of the above
Lack of Centralised System
Their business doesn't have a centralized system for asset management and warehouse storage resulting in scattered data and difficulty accessing critical information.
The existing processes relied heavily on a manual intervention that lead to errors, delays, and increased operational costs.
The invoicing process was cumbersome and not in real-time sync which caused delays in payment processing and affected cash flow.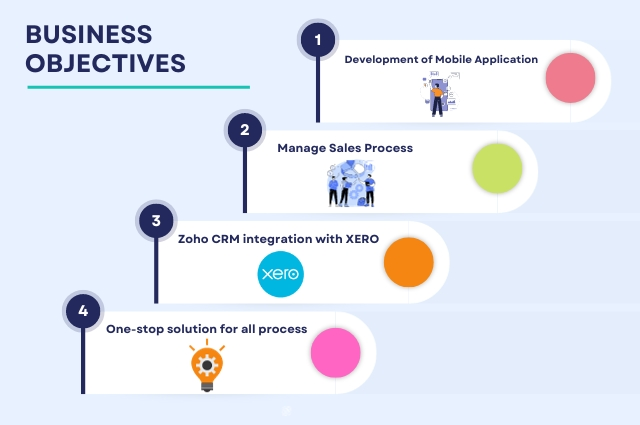 Development of Mobile Application

Manage Sales Process

Zoho CRM integration with XERO

One-stop solution for all process
Our team integrated XERO accounting software with the asset management system to automate financial processes such as invoicing, tracking, and reconciliation.
We implemented Zoho Desk to create ticket management workflows and automated email notifications for efficient ticket resolution.
Our team worked on PHP for the back-end development, created a robust API, and integrated various systems. We also developed a flutter-based mobile application for on-the-go access to asset management functionalities and operational management. We also ensured seamless data synchronization between web and mobile applications.
We manage a customized asset management application using Zoho Creator. Also, we designed and implemented data models, forms, and views tailored to their asset tracking needs.
We worked on Zoho CRM to manage customer relationships and streamline sales processes. We also manage CRM modules, fields, and layouts to align with their sales workflow.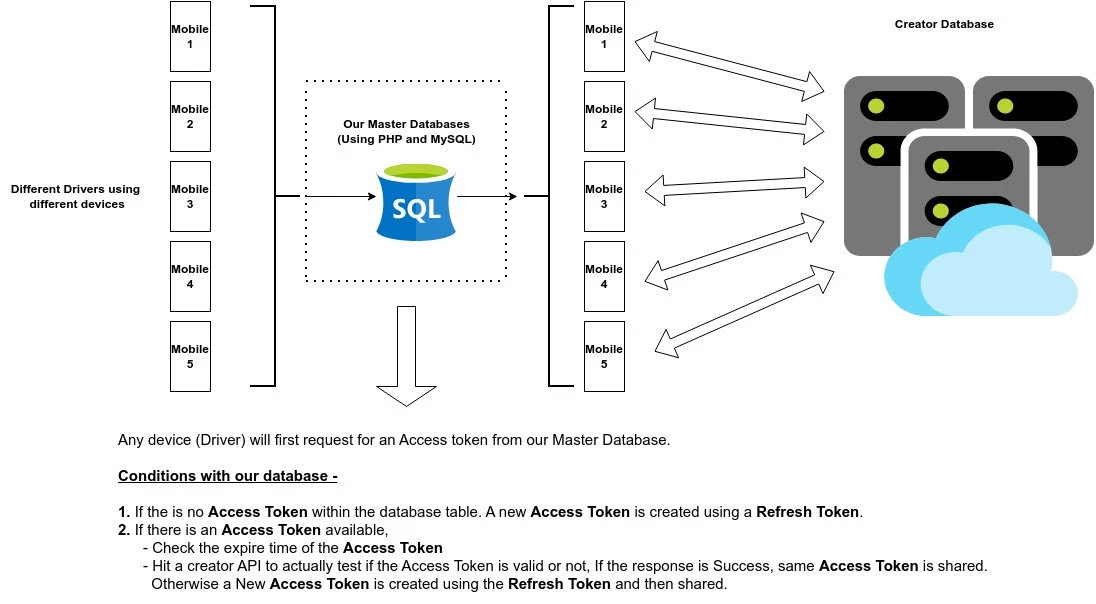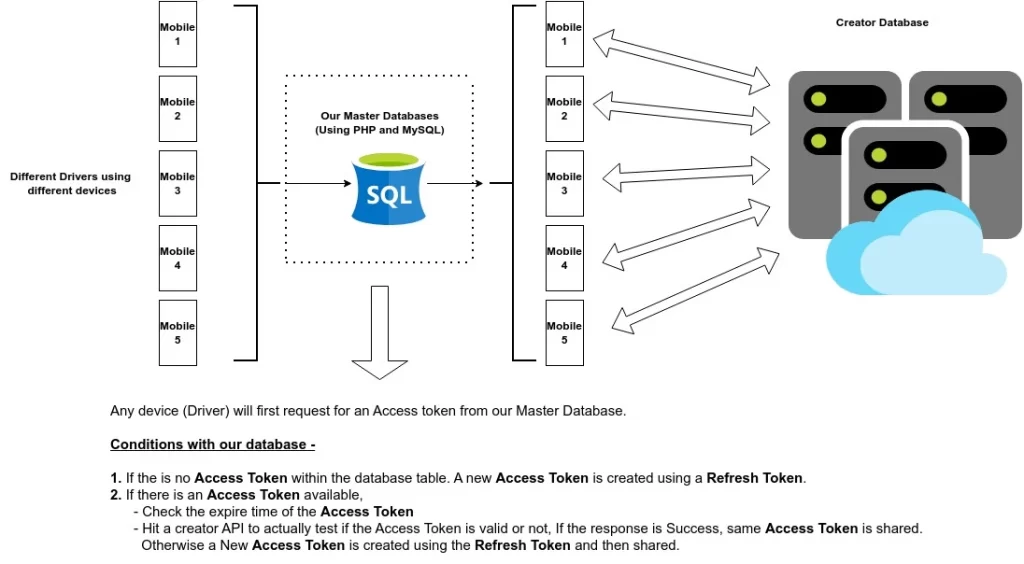 We faced a challenge in creating multiple access tokens at one time from the local database in the mobile application. With the help of PHP SQL, we have solved this problem.
We implemented a specialized image compression algorithm with PHP that preserved image quality while reducing file sizes, allowing faster uploads and downloads.
Centralized Asset Management
We created a unified asset management system to provide them with a centralized repository for asset data, enabling easy access, tracking, and reporting.
We build mobile apps like the Driver and company asset app to give them a better delivery process.
Our team customized the invoicing setup in XERO with the Zoho CRM to automate processes such as ensuring accurate and timely invoicing status updates, reducing errors, and improving cash flow management.
We implemented a job planning module in Zoho Creator, enabling them to allocate resources effectively, optimize job schedules, and track progress in real time.
We developed a custom workflow using Zoho Creator and Zoho CRM, automating processes such as asset tracking, maintenance scheduling, and ticket management, reducing manual efforts and improving efficiency.
Image Compressed Properly
Centralized Asset Management
Archived the best Mobile App Development
The implementation process involved careful planning, customization, and training resulting in a robust solution that addressed the company's business challenges and improved its operational processes.
CRM Masters provide cutting-edge solutions and always work hard to resolve their clients' problems within a given time frame. In a nutshell, we intend our customers to be loved by their customers. Our experts study your organization's needs to identify the most suitable CRM product for your business, which can be implemented with minimum customization. If you have been losing sales and revenue due to a non-responsiveness CRM system that fails to add value after the employees leave the premises, we will take care of it by customizing the CRM. Also, CRM Masters is a Zoho Premium Partner that helps you to build the CRM from Scratch.
Projects
Recent Portfolios
NEWS UPDATES
Read our latest updates & business
tips & tricks.
How Zoho Desk Improves Your Customer Satisfaction In today's dynamic business landscape, Customer expectations are...
5 Ways to Use Zoho One to Improve Your Small Business Operations Zoho One is...