Zoho for Startups – Making Entrepreneurial Journey Easier
If you are just starting your business and looking for a more effective way to grow your business and enhance the functioning of your business, then you need to find the best CRM software for your business. With Zoho CRM implementation for your business, you will not only be able to manage your contacts, leads, and deals but also automate tedious tasks such as data entry and spend more time on strategy and customer engagement.
As a small company with a small sales force, you need to streamline your sales process so that your team's time and energy are focused on what matters most: providing a top-notch customer experience and increasing brand awareness.
What is Zoho CRM?
Zoho CRM software is an excellent choice for businesses of any size. It's a cloud-based platform that provides various tools to help you streamline your sales, marketing, and customer service.
Benefits of Zoho CRM Implementation
It may be necessary to upgrade to a more advanced, comprehensive business software solution, such as Zoho Customer Relationship Management (CRM), to address the challenges of managing sales, marketing, and customer relations.
Boost Sales:- Zoho CRM allows you to recognize high-quality leads, nurture them, and follow them up. It saves you time and money on a lead that doesn't become a customer.
Efficient Business Process:- By defining and building effective processes for your business, you can help your team stay productive. With Zoho CRM, you can ensure that standards are met while processes are completed.
Tactical Decision Making:- Zoho CRMs provide decision-makers with real-time, data-driven insights from across your organization through analytics and reports, allowing them to respond to market changes with better decision-making.
Data Security and Compliance:- You can be confident that the best-in-class physical and digital security measures protect your client data centers.
Mobile Accessibility:- Mobile CRM with Zoho CRM makes it easy for your team to access critical CRM information wherever they are. An in-the-field sales rep can search for nearby customers or stop by for an appointment while moving.
Better Customer Satisfaction:- With Zoho CRM, your team has access to a customer's entire history, along with information about similar problems faced by other customers, which allows your team to solve customer issues faster and make sure they leave happy.
How is Zoho CRM helping Startups?
Ease of Use:- Small businesses don't have the time to learn how to use complex applications to manage their business. Zoho solutions are straightforward, easy to use, and user-friendly for your business growth.
Customizable:- However, not all businesses are the same, and learning coding to modify the existing solution for your benefit is not feasible. Zoho CRM Integration provides various customization options that help your business. The Zoho solutions can be customized to suit your business needs without coding expertise or technical support.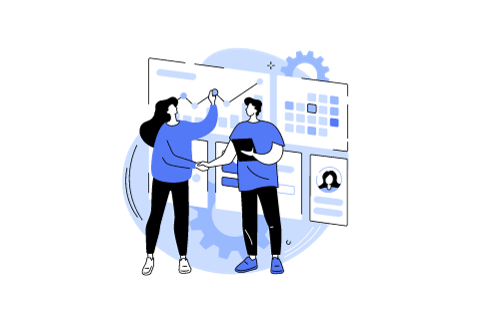 Seamless and Free Migration:- Zoho CRM simplifies transferring your company's data from various CRMs or spreadsheets in just a few steps. After you have collated your data in the format you need, you can import the files into modules within your CRM. If you don't have any fields that need to be mapped, you can use Zoho to create new fields. To simplify migration, you can check your CRM's knowledge base or contact us for a Zoho CRM consultation.
Quick Onboarding:- Zoho CRM provides a comprehensive solution for migrating customer data from existing spreadsheets and contact managers. With just a few clicks, businesses can easily migrate their existing information and acquire new leads, allowing them to convert them into customers promptly. Additionally, Zoho allows businesses to integrate all the tools they have used, such as Outlook, Office 365, or Google Workspace.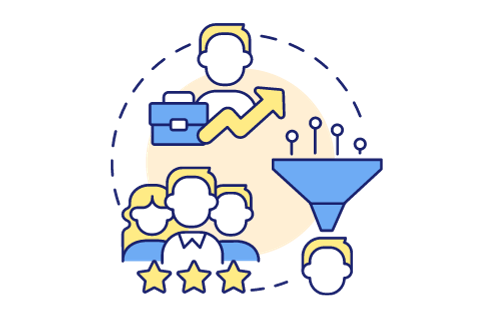 Secure and Reliable:- Customers are the most important for a small business. Handling customer data requires a lot of attention. Zoho CRM provides top-of-the-line security features such as encryption, auditing logs, IP limitations, and two-factor authentication to protect your data. A Zoho CRM also guarantees access to authorized user information.
Lead Management to Drive Sales:- If you're running a small business, you know how essential leads are. That's why Zoho implementation is so great for your sales team. They help you get leads from various places, like digital platforms, and then sort them out to ensure they're legit. Plus, they'll automatically nurture them through emails, forms, and more and then turn them into sales.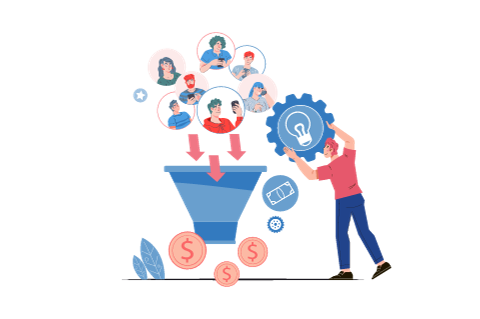 Automate and Stay Productive:- Zoho CRM gives you the tools to make your business processes more efficient and self-sufficient. It includes sending emails, keeping track of leads, changing fields, and revamping your sales process. It's a great way to get your sales team to focus on selling the product instead of wasting time with tedious data entry.
Manage all Your Social Media:- Social media is essential for businesses of all sizes, so it's crucial to ensure you manage your accounts correctly. With Zoho Solutions, you can link your company's social media accounts to your CRM in one place, so you can easily engage with leads and build relationships.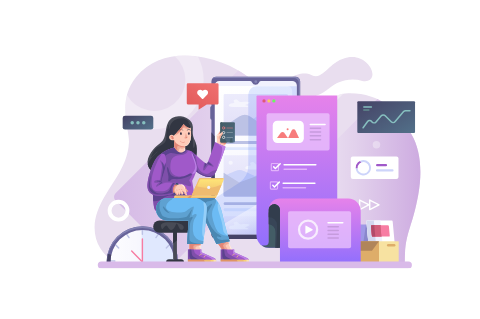 Complete Customer View:- Customers come from all over the world, and keeping them organized is essential. With Zoho CRM, you can keep all your customer data in one place. With Zoho Solutions, you can combine all your email, live chat, campaign, event, social media posts, deals, and survey data into one timeline. Having all your customer information in one place gives you a better insight into your customers' buying behavior. Knowing customers' preferences helps you create better marketing strategies and business decisions.
Omni-Channel Communication:- Zoho CRM gives your sales team the ability to communicate with your customers through various channels such as phone calls, emails, live chats, social media, and web forms. Get instant notifications and stay connected with your customers wherever they are. It will help you communicate effectively and increase engagement, increasing revenue.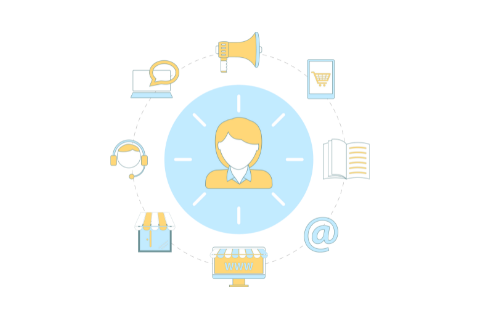 Conclusion
Zoho CRM implementation fosters growth and success in your small business. Integrating customer relationship management software into your business can enhance efficiency, streamline processes, and improve customer interactions. Zoho CRM empowers small businesses to survive and thrive in a competitive business landscape, ensuring lasting customer relationships and sustainable growth.
Are you Ready to grow your business?
As a Zoho Premium Partner, We're here to help your small business thrive. Experience the power of Zoho CRM and its robust features for lead management, customer engagement, and data-driven insights.
Contact us Now to take the next step toward your business growth.